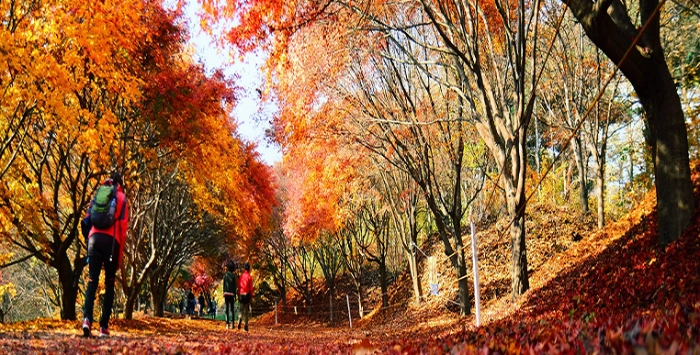 With cooler weather, fall is the perfect time to get outside and stay active. Not only is it enjoyable, but physical activity can help keep your blood sugar levels in a healthier range. So why not plan a fall adventure?
So many adventures to choose from
Our country is home to over 400 national parks and thousands of public lands, and the Find Your Park website invites you to explore them. You'll find everything from easy walks to historic sites near you.
Map out a plan
Walking can be a great way to get outside and get some exercise. Download the Map My Walk app to find local routes and courses near you. The app not only helps you plan your walk, but also records your distance, pace, speed, elevation, and calories burned.
Experience fall colors
One of the best things about this time of year is the beautiful bursts of color from fall's changing leaves. You can search online to find when the leaves start changing in different areas, and when they peak. Here's a roundup of 50 small towns in America with particularly great fall foliage
"Ask a friend or family member to join you on your adventure"
Get up and go!
Keep these tips in mind as you head out for your fall adventures:
Dress in layers and wear sturdy shoes
If you're hiking by yourself, tell a friend where you're going
Have a hard copy of your route so that you don't have to rely on your phone (or get into trouble if there's no cell service)
Most importantly—be prepared to manage your blood sugar when you're out
Managing blood sugar on the go
Remember to drink plenty of water when you are on the go. This is especially important since dehydration may cause blood sugar levels to rise. You should also always carry some quick-sugar foods with you in case there is a drop in your blood sugar. Kids' juice boxes can be handy. They're easy to carry and have about 15 grams of carbs in each 6.75 oz box. Speak with your doctor about other ways to manage your blood sugar when you're out and about.
Prepare now, so you can relax later
If you're heading out for the day, it's a good idea to take extra diabetes medication and supplies with you. Put together a kit that includes your medication, blood sugar monitoring equipment and emergency snacks such as fruit, crackers, or hard candy. This way you can relax knowing that you're covered even if you end up staying out longer than you originally planned
Be smart about storage
Remember that medications and blood sugar testing devices and supplies can be affected by changes in temperature. Be careful about leaving your supplies in a car where the temperature can change dramatically. Put them in a cooler, or insulated travel bag to maintain a constant temperature.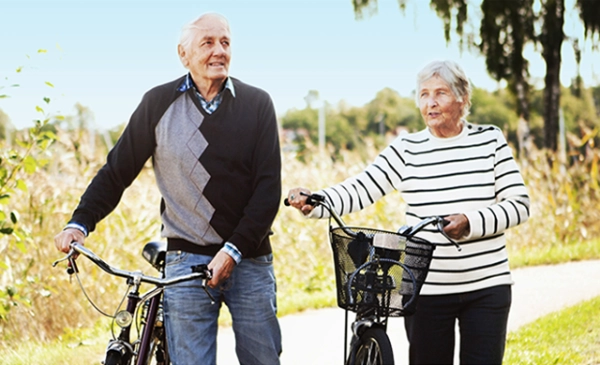 The more, the merrier!
Why not invite a friend or family member to join you? Sharing experiences can be fun, and it's good to have someone with you in case you experience swings in your blood sugar.
Always talk to your doctor before making any changes to your exercise routine.
Catherine Price is a freelance journalist and type 1 diabetic who has written for The New York Times, Slate, Popular Science and O Magazine, among others. Her newest book, Vitamania: Our Obsessive Quest for Nutritional Perfection, is available from Penguin Press. She blogs about diabetes at ASweetLife.org and you can follow her on Twitter @Catherine_Price. Price is a contributor for TeamingUp. All opinions contained in this article reflect those of the contributor and interviewee, and not of Sanofi US, its employees, agencies, or affiliates.