Recipes
Get Cooking
Watch videos and find recipes to get tasty yet healthy answers to the question, "What's for dinner?" We'll have you cooking healthy in no time.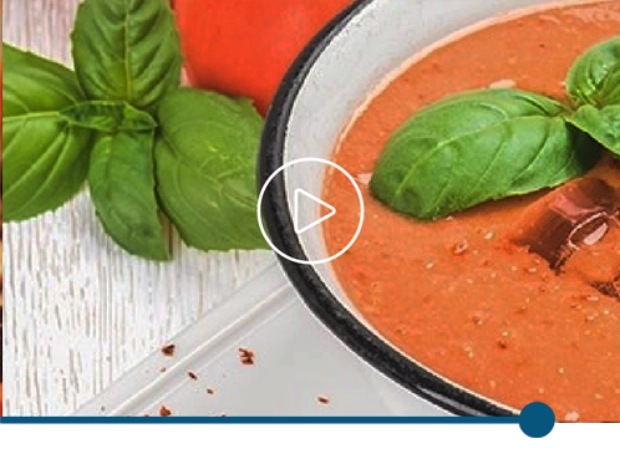 Red, Green, And Delicious
Tomato basil soup. Veggies add fiber and fiber makes you feel full.
Summer Salad
Just In time for summer: a perfect picnic dish that's best served cold
Grilled Corn And Mango Salad
This simple, delicious salad will be a hit at your next barbeque.
Fiesta Black Bean Salad
Mangos, red peppers and green onions turn beans into a festive meal.
Baked Parmesan Zucchini
Simple, nutritious, and tasty, this meal will become a family favorite in no time.
Grilled Salmon With Summer Vegetables
This colorful and filling meal is packed with nutrition and easy to make.
Turkey Enchiladas
Delicious and easy to make, serve with a green salad and Mexican rice for a healthy and filling meal.
Lamb Chops With Mint Pesto
A fresh, healthy take on the classic pairing of lamb and mint.
Bacon And Cheddar Crustless Quiche
Tasty and satisfying, this dish is perfect for breakfast or brunch.
Sliders With Caramelized Onions
They may be small, but these tasty, easy-to-make sliders will be a huge hit.
Strawberry Swirl Angel Pie
Velvety vanilla cream with strawberry puree and blueberries on top. Easy as pie!