The healthy plate method and carb counting are two leading ways to help you choose the right foods.
The healthy plate method is easy to follow and gives you a visual reminder of what and how much to eat.
Carb counting is a method where you add up the carbs you eat throughout the day so you stay within the target number your healthcare provider recommends.
Learn about both and talk with your health care provider about which method may be right for you.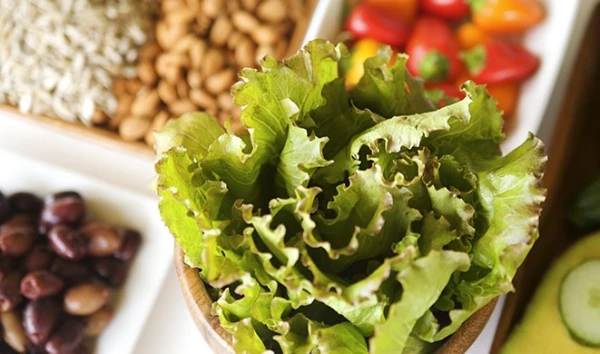 Divide and conquer: See the healthy plate

The healthy plate method is a way to see and remember what foods you should be eating and in what amounts. To create a healthy plate, start with a 9-inch plate. Then choose the foods you want to eat. Be sure you're following the suggestions for the proper serving size of each food. First, learn about the method. Then check out some examples of healthy meals.

1. Low-calorie drink (8 oz.)

Water

Unsweetened tea/coffee

2. Grains and starchy food. Fill 1/4 of your plate with:

Whole grain bread or cereal

Rice

Potatoes, green peas, corn, lima beans

Pasta

Crackers

3. Protein. Fill 1/4 of your plate with:

Chicken or turkey without the skin

Fish and seafood

Lean beef and pork (sirloin, pork loin)

Tofu, eggs, low-fat cheese

Cooked bean (black beans, kidney beans, pinto beans)

4. Non-starchy vegetables. Fill 1/2 of your plate with:

Spinach, lettuce, cabbage, bok choy

Carrots, green beans, broccoli, cauliflower

Tomatoes, salsa, onions, cucumber, beets, okra

Mushrooms, peppers, turnips

5. Fruit and/or dairy.

Milk and fruit can be added as your meal plan allows

Check out our sample healthy plates

Breakfast
1/2 plate of sliced peaches (1 medium)
1/4 plate of whole grain toast (1 slice)
1/4 plate of 2 scrambled eggs

Lunch
1/2 plate of salad
1/4 plate of whole wheat roll (1 small)
1/4 plate of sliced chicken breast

Dinner
1/2 plate of carrots and broccoli
1/4 plate of rice pilaf
1/4 plate of salmon steak/tofu steak

Carbohydrates are important because they have a big effect on blood sugar. Carb counting is another smart diabetes meal planning method. Here's how it works: You become aware of the number of carbs in different foods by counting how many grams in a serving size. Often, you can do this by just reading food nutrition labels. Since the amount you should have each day is limited, counting carbs helps you figure out the right amount to eat.

How many carbs per day?

Though the answer can be different from person to person, the Recommended Dietary Allowance (RDA) for carbs is 130 grams per day. Less than 130 grams per day is often considered low carb by healthcare professionals because it's below the RDA. Depending on a number of individual factors (height/weight, physical activity, medications, etc.), you may need more or fewer carbs at mealtime.

Your healthcare provider and you can work together to decide what's right for you. Once you determine the right number of carbs, choose your food and the portion size to match. Remember, pay attention to your portion size. What you think is a serving may not match what the packaging says.

What are higher-carb foods?

Some breads, bagels, crackers, biscuits, tortillas

Grits, pasta, rice, couscous

Pancakes, muffins, cereal, cooked cereal

Potatoes, sweet potatoes, winter squash, corn, peas, plantains

Sweets, including candy, cookies, cake, ice cream, jelly, pie, and syrup

Popcorn, chips, pretzels, rice cakes

Beans (black kidney, pinto, lima) and peas (black eyed, split)

To find out how many carbs are in each serving of food, look at the Nutrition Facts on the package. Use a resource such as The Diabetes Food Hub from the American Diabetes Association.

Game Plan Action Item:
Make a commitment to yourself
You now know two leading meal plan options: the healthy plate method and carb counting. Take these steps toward healthy eating:
Choose the method that fits your lifestyle. Talk with your doctor about which is right for you.

Build it into your schedule. You may find beginning on the weekend is easier. That way, you have time to pick up the right ingredients from the grocery store.

Get started by making a commitment to stick with it until your next doctors appointment. That's enough time to know whether it's working for you.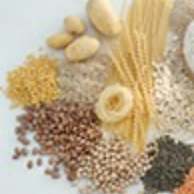 Success By The Numbers: Carb Counting
Make guesstimates a thing of the past.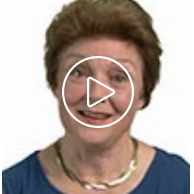 How To Reinvent Nutrition
Make recipes diabetes friendly.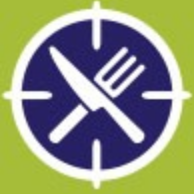 Go For It.
6 Diabetes Apps for meal and activity tracking